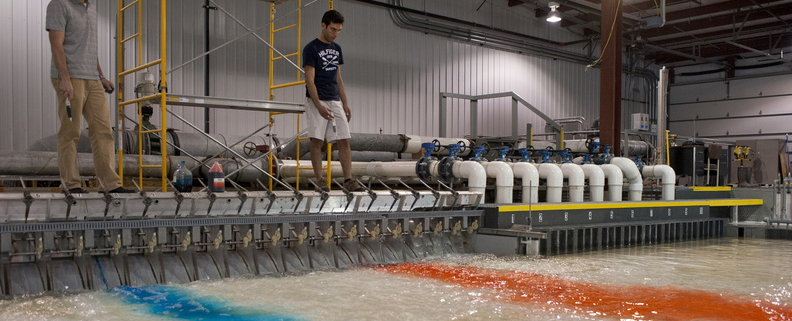 IIHR's extensive state-of-the-art facilities and instrumentation at the University of Iowa support research and education in hydrosciences helping solve some of society's most challenging engineering problems.
In conjunction with IIHR's Reunion Celebration, tours of IIHR facilities and current research projects will be offered throughout the day led by researchers and graduate students and will be open to the broader University of Iowa campus community. Individuals or groups are encouraged to explore locations on their own and at their own pace.
Program outline
10:00 am – noon: Tours offered at IIHR research facilities on the Oakdale Campus in Coralville, IA.
1:00 – 3:00 pm: Tours offered at IIHR research facilities and supporting lab spaces located on the University of Iowa Campus in Iowa City, IA.
3:00 – 4:30 pm: Open house at the C. Maxwell Stanley Hydraulics Lab and IIHR Address by Director Larry Weber.
IIHR Tour Descriptions – July 14
For more information, contact Breanna Shea (breanna-shea@uiowa.edu; 319-384-1729).